Product Design and Development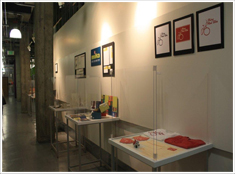 Rimco Resources, operating out of San Diego has the industrial design expertise to help small businesses, entrepreneurs and inventors with product ideas to conceptualize a product design, create a prototype and bring that product to market—all at an affordable price.

We'll help you brainstorm to create product designs and prototypes that will impress potential clients and investors. Our innovative designs help customers extend their product lines and bring revolutionary new ideas to the marketplace. Whether you're at the sketching stage of inventing a new product or need some help to build a product prototype, Rimco Resources can help.
We offer:
Product development, conceptualization, sketching, 3D CAD and rendering
Connection to U.S. product engineering resources for expertise in analysis, electronics, acoustics, etc.
Market research on similar product concepts
Ideas for product improvement and product line extension
Update or refresh an existing product
Creation of product prototypes
Expertise to take your product from the idea stage to the production phase
Check out some of the products we've manufactured, or see how we've helped inventors and entrepreneurs bring their products to market in our Case Studies.
Affordable Product Development and Manufacturing
We offer reasonable rates and flat-rate billing for our product design and development services. Unlike other design and engineering firms who focus only on the development phase, our focus is on getting your product to market. When your product idea is ready for production, we'll tap into our network of proven global OEM manufacturers to get your product manufactured at a great price.

In fact, if you manufacture your product with us, you might be eligible for credit on a portion of our product design fees. By working with Rimco Resources for your product development and manufacturing, you'll save money on your product development and have a product that's ready to manufacture!
Contact Us to Bring Your Product Idea to Market
We invite you to contact us to learn how Rimco Resources can help you bring your product idea to market. We look forward to helping your product and business be a success!